Welcome!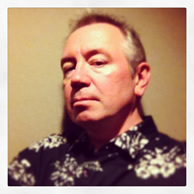 Whether you've found this spot on purpose or by accident, I'm glad you dropped by.
Welcome to my little space on the web!
I'm a writer, web designer, photographer, trainer, and conference presenter, and 3 1/2 years ago (Wow, it doesn't seem that long ago!), I joined Adobe Systems as a Solutions Consultant for the Canadian educational sales team. My first full time job in 20+ years!
I'm pretty active on Flickr but you'll also find me on Instagram and most recently Behance. If so inclined, you can find out a little more about me by wandering through the links on the side bar of my site. For up to the day news, be sure to check out my blog. For up to the minute, hunt me down on twitter. Honestly, I'll be there more than Facebook. Although lately, I've been on Facebook more than I ever expected. That's probably still at least half as often as many people, though.
While this site was built and is maintained in Dreamweaver, I have also been working with Muse, which is a very cool visual web design tool from Adobe. Check out my links page for more information on these and other cool web stuff.
I'm also experimenting with CSS3 and web font techniques on this site. For example, the rounded corners you see in the various areas of the pages in this site are not created with graphics; they're created by using border radius declarations. The site also responds to viewport dimensions, so you'll get a customized (and hopefully better) experience depending on the device or browser viewport size you're using.