Welcome!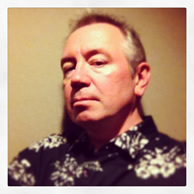 Whether you've found this spot on purpose or by accident, I'm glad you dropped by.
Welcome to my little space on the web!
I'm a writer, web designer, photographer, trainer, and conference presenter, and 10 years ago (Wow, it doesn't seem that long ago!), I joined Adobe Systems as a Solutions Consultant for the Canadian educational sales team. My first full time job in 20+ years!
I'll be honest; this site is more of a domain placeholder than anything else days. I'm very active on Instagram and on Behance (which I sort of use like a blog), and you can also find me on Flickr. You can check out my photographic work either on Behance or in a more structured fashion through my Adobe Portfolio web site.